Curator's note: This is the fourth of five blog posts made by students in Dr. Perks's spring 2015 Media Marathoning class at Nazareth College. Students conducted qualitative research projects in groups addressing one research question. These blog posts represent their distillation of findings that are also reported in 8-10 page essays. This post is from Dave, Halle, Kelsey, and Taylor. 
Through our final research paper in Dr. Perks' Media Marathoning class, we sought to find out 1) are video games marathonable? and 2) what are some common effects if video games are found to be marathonable? As you might expect, we found that video games are indeed quite marathonable. Through 4 interviews with Caucasian, males ages 17-23, we found common psychological and psychosocial effects of video game marathons, as well as what commonly motivates individuals to engage with a game or further connect with a game.
The two main effects of video game marathoning were disturbance of daily life and factors of time. Two of the main motivators to marathon a game were specific game characteristics and frequent engagement in online communities.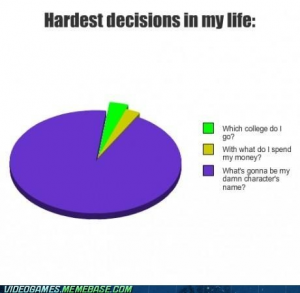 One of the most common effects that we found in our study is that individuals who engaged in a video game marathon had their normal pattern of daily life disturbed. One of our interviewees, Jay, described this happening to him, explaining that playing takes away from doing other things that would normally take up one's time: "Kind of like diminishes your social life when people marathon video games. With eating, I would skip meals easy. I don't eat enough or sleep enough but it's worth it at the time because in [your] mind, you want to be doing that for the sake of entertaining yourself."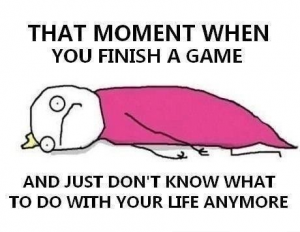 Getting caught up in playing the game can distract one from the rest of the outside world.  "It kinda sounds awful when [I] just say I never left my room, but it's just like when everything is at your fingertips there's not a ton of reason to have to do anything when all your friends are right there too." Here, our interviewee describes the perks associated with online communities. This interactivity is one of the distinct features of video game marathoning that we found to be pertinent in our study.
Comments
comments