I had the opportunity (or bad break?) to serve as the Chair of Merrimack's Communication and Media Department from fall 2019 to August 2022. In that time, we added two minors and launched a grad program. The pandemic also hit. You know how that went.
Although my Inbox and I are terribly glad I'm no longer department chair, I did learn several important leadership lessons from the experience. I briefly describe six lessons below.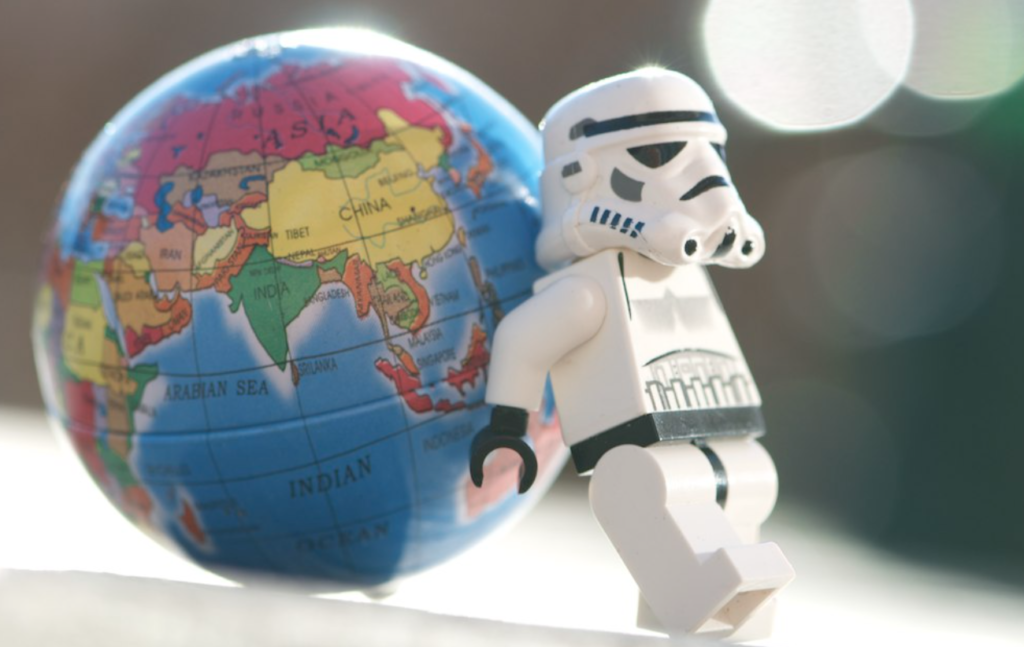 Learning About Others
One of the biggest life lessons I learned is not to project my preferences onto everyone. (At least I try to do that.) When folks are given some flexibility, it can work out well for all.
I learned that one colleague prefers to teach 4 days a week instead of having a consolidated schedule. I asked department members a ton of questions about teaching preferences (days, times, topics), but I assumed everyone would want 2 teaching days only. Lesson learned.
Another colleague hates talking by phone. Zoom or in-person meetings are better. That worked out fine for me. Because we're a small department (about 9 full time staff/faculty), I could remember all the unique preferences. If I had a larger department, I'd probably need to take notes and refer back.
Nudge
One important goal I had as chair was to be a good advocate for my department and colleagues. Timing can be a crucial part of effective advocacy. Because I was juggling so many things, I worried about failing to follow up on protracted issues.
The most useful strategy was to put in calendar reminders to tackle an unresolved issue. That way, I could temporarily clear it from my mental space, yet not worry about losing the thread.
Sometimes folks wanted me to advocate for things I didn't agree with. I didn't want to be seen as a lazy or weak leader. However, in the end, I could only advocate for things I could truly get behind. I'd do my best to be honest about it, giving reasons why I didn't support a particular initiative and sometimes offering alternative avenues for the person to advocate for themselves.
Down Time
My Senior Seminar course always includes a self-care lesson. Students and I set semester-long goals together. One spring, I set the goal of not working on weekends. I thought I would fail. But I didn't! Taking most weekends off helped my work-life balance and didn't damage productivity.
— ladies and gentlemen, the weekend 😌 (@CraigWeekend) September 3, 2022
Weekends off won't work for everyone, I know. But establishing boundaries when the existing workflow isn't working for you is an important step to take.
Schedule Send is Your Friend
Because I eventually took weekends off, I needed to work late some evenings (including Fridays). To clear out my Inbox without annoying folks outside of working hours, I'd schedule the responses to go out Monday morning.
Scheduling emails is also a great tool when you need to slow down communication. Sometimes folks developed unreasonable expectations (e.g., nudging with the "Did you see my email?" message a mere hour after sending the first one). Schedule send helped me to regulate that flow in a less stressful way and still clear the issue from my plate.
Plus, I could have fun with it. Sometimes I'd pick a random time to send the email (so it seemed like it was sent authentically, in the moment). Other times I would get a little science fiction-y and acknowledge that "Lisa from the past is sending an email to future you."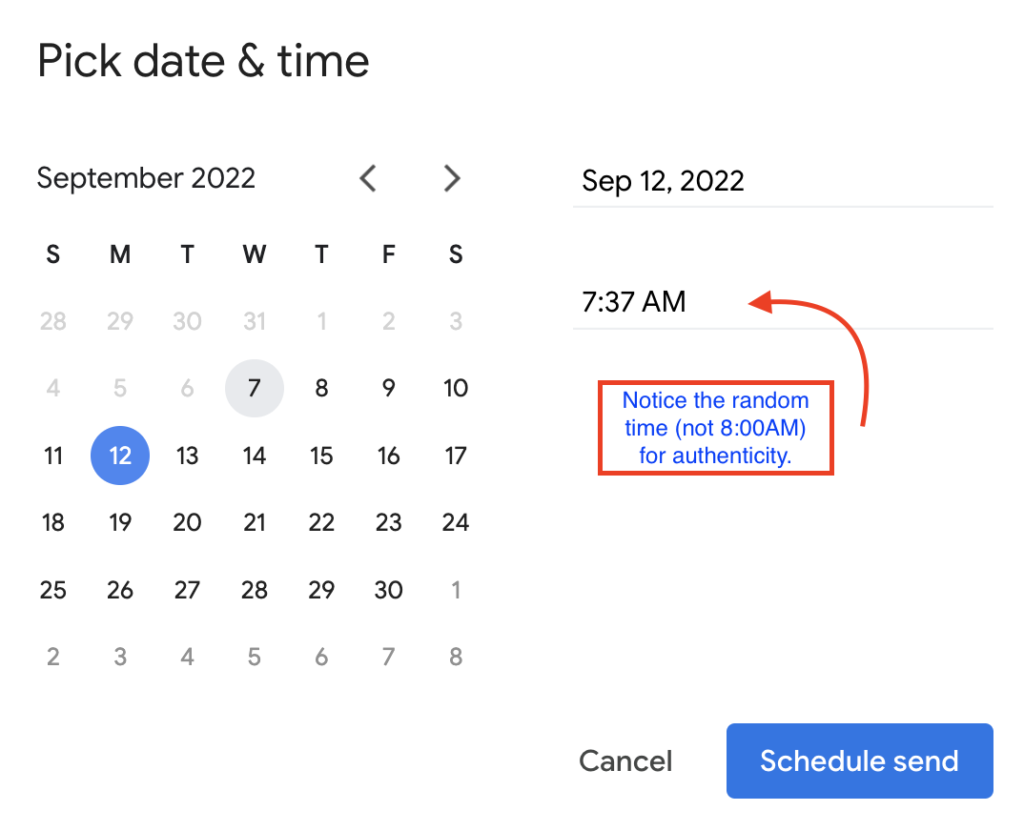 Meeting Aftermath
Time management is an essential leadership skill that involves observing patterns–patterns that can be retained, adapted to, or altered. It took me over a year to recognize that nearly every meeting gave me more work. As chair, I was the one who had to follow up on issues, finalize minutes, share out materials, etc. I started blocking out about 30 minutes following meetings to take care of that wrap up work. Done.
I also noticed that on Mondays when I had department meetings and chair meetings, I would start the week behind. Once I identified that pattern, I could prepare better the week before. At the very least, by observing that pattern, I could shake off some of the guilt for the sluggish start to the week.
Evaluations
Folks might hate me for this: I think evaluations are useful. There. I said it.
I voluntarily sought out a chair evaluation instrument and administered it (via anonymous Google Form) at the end of my first and second years as chair. I added an open-ended question about communication and support during the pandemic. In the second year of the evaluation, I also asked folks to elaborate on any scores.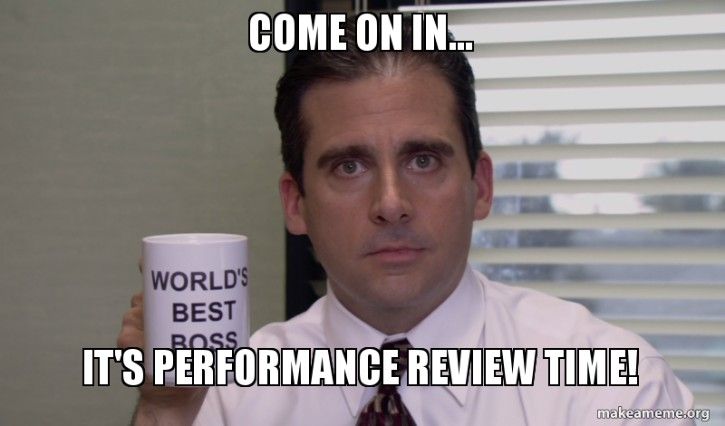 The positive scores and feedback gave me confidence in my leadership style. And the lower scores made me reflect on what I could improve. In particular, one evaluation question about professional development cleared up a blind spot. Once department budgets were restored, I proposed that we offer professional development funds to adjuncts. The proposal was unanimously approved. Without the chair evaluation, the adjunct funding idea wouldn't have been on my radar.
Summary
Everyone has a core leadership style–but we can all improve how we execute our leadership skills. I see myself as a democratic leader who cares about being an advocate. Over my years as department chair, I drew from these six pieces of advice to be more efficient and effective. Often, I had to preserve my sanity and my boundaries to better met my colleagues' and institution's needs.
Comments
comments