From Bre Page:
As part of an independent study with Dr. Perks I held a focus group with Hunger Games marathoners and conducted interviews with TV marathoners. My research fostered some interesting results solidifying some hunches that I had, as well as highlighting two very interesting new concepts.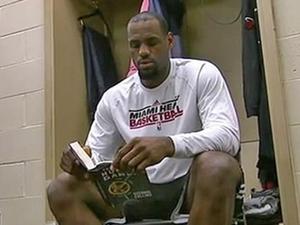 First, I noticed that many of the participants were initially ashamed of their marathoning practices but as we continued talking, they began to tell me how they honestly believe that they would enjoy marathoning with some of their closest friends. For many, their desire to "escape" from reality, was transforming into a desire to make media marathoning a social event. Many talked about how they would love to hold a weekly gathering with friends to marathon some of their favorite shows. I project that as media marathoning continues to develop and becomes more recognized, individuals will not feel so ashamed and more social groups based upon the practice of marathoning will emerge. I personally think that while many individuals used their marathoning experience as a means of escape, they discovered that they would actually enjoy connectedness to others more so than isolation.
Secondly, I noticed a relationship between those who had marathoned books as a child and those who now marathon various media. Many referred back to their childhood saying how they had taken part in marathoning their favorite book series. I think that their marathoning experience as a child served as a platform for their future practices. It's as if many of the participants were attempting to go back to their childhood through embarking on stories and journeys outside of their monotonous lives–but rather than picking up a book series, they would flip on the television.
Marathoning books may indeed be an adolescent's "gateway drug" into TV and film marathoning, but the side-effects of escapism, socializing, and nostalgia should be no cause for concern.
Comments
comments