Does it count as binge-watching if the content doesn't have a continuous storyline? I can't answer that question definitively. However, I know that it feels like my family has been binge-watching Christmas stories.
The four of us have been around each other for roughly 24 hours straight, 28 days in a row. Holiday classics have invigorated our mundane routine leading up to Christmas. Below are some of our favorites, why we love them, and how you can watch them.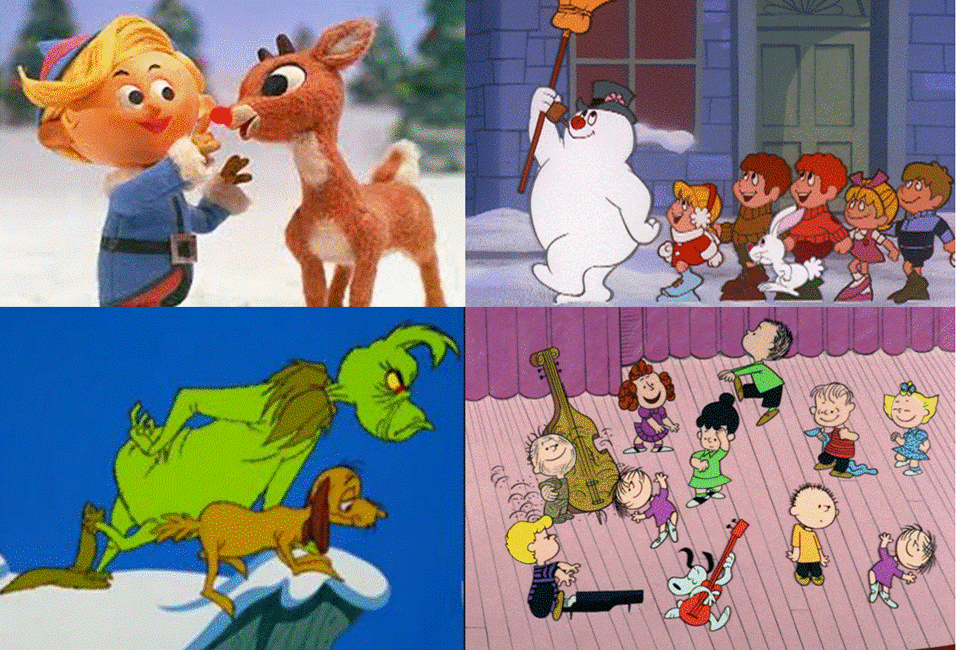 How the Grinch Stole Christmas (1966): This list isn't in rank order, but I will say that this one is my favorite. Boris Karloff's voice, Dr. Seuss's creative rhymes, the original songs…they're imaginatively fantastic.
Favorite Scene: The Grinchy montage of packing up all the Whos' Christmas accoutrements is tons of Grinchy fun.
Kid Perspective: Our youngest asked why Max lives with the Grinch because Max is nice and the Grinch is mean. Perhaps the Grinch inspires kids to think about healthy relationships.
How to Watch: This link has some TV air dates for 2020 and rental suggestions.
Jingle Jangle: A Christmas Journey (2020): This is a beautiful new addition to the holiday classics. It's full of imagination, hope, diverse representation, and comic villainy.
Favorite Scene: The townspeople snowball fight mid-way through with music, dancing, and faux engineering magic is a memorable turning point.
Kid Perspective: My youngest said her favorite part was seeing all of the "building" and the girl (Journey) who creates things. The kids have also listened to the soundtrack A LOT since we watched the movie.
How to Watch: Jingle Jangle is available on Netflix.
Rudolph the Red-Nosed Reindeer (1964): Santa and Donner are assholes. There's bullying, binge-eating, and misogyny. Yet this is still a claymation classic. The songs are silly and memorable. Plus, the lesson about accepting "misfits" still rings true.
Favorite Scene: They've lost hope on the Island of Misfit Toys. Dolly doesn't have any dreams left to dream. Then here comes Rudolph and his team, sleigh bells jingling.
Kid Perspective: The kids thought that 1964 Rudolph stole Sam the snowman and its opening scene from Elf. That gave us a moment to talk about parody.
How to Watch: The full HD movie is available on YouTube.
Elf (2003): The fish-out-of-water gags, Christmas crafts, and sincerity in this movie remain fun no matter how many times we watch it.
Favorite Scene: The fast pivot from "SANTA! I know him!" to "You sit on a throne of lies…You stink. You smell like beef and cheese" is the best. Based on this interview, it seems many parts of the scene were improvised. Faizon Love's single blink after Buddy screams in his ear pulls it all together.
Kid Perspective: "Cotton balls and gum stuck on stuff do look delicious."
How to Watch: Catch Elf on AMC on one of its air dates in 2020 or rent through Amazon, YouTube, or other platforms.
Mr. Hankey, the Christmas Poo (1997): After lighting the menorah on the 6th night of Hanukkah, we sat down to introduce the kids to Mr. Hankey. He did not disappoint. This content isn't suitable for a lot of kids. (Ours said "bitch" more times than we'd care to hear, and we had to correct that.) But it's a hilarious 22 minutes that we loved.
Favorite Scene: The comic anticipation here is the best. As soon as Cartman starts in with, "Weeellll," my husband and I lost it. Mr. Hankey's various appearances also have that element of build up and surprise.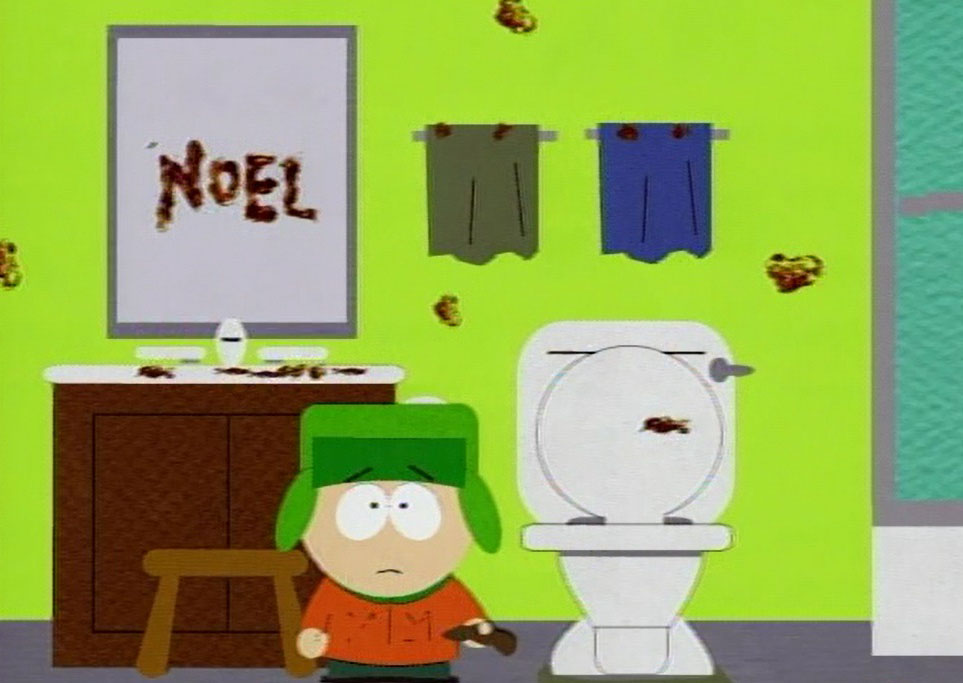 Kid Perspective: "I like the markings Mr. Hankey leaves and that he delivers presents by traveling through the toilet. But why did they call Kyle's mom a bitch so many times?"
How to Watch: We caught this one on HBO Max.
Santa Claus is Coming to Town (1970): I often think of this as second claymation fiddle to Rudolph, but it has its own wacky characters and fun drama.
Favorite Scene: I love when the Winter Warlock melts (in a good way, not a Frosty way) and commits to a life of kindness. You'll catch me singing "Put one foot in front of the other" here and there throughout the year (including the first pandemic spring).
Kid Perspective: Our youngest loved the Santa origin story. "So that's why he has a beard!"
How to Watch: Like Rudolph, the whole movie is available for free on YouTube. I swear there are some scenes here that were cut in the version that aired on TV.
National Lampoon's Christmas Vacation (1989): This one wasn't appropriate for the whole family (see the Kid Perspective below). But I'm glad we watched it. I hadn't seen it in years, and it delivered on the laughs.
Favorite Scene: Aunt Bethany's pledge of allegiance and nearly anything having to do with the Christmas tree had us laughing the loudest. And of course I saw resonance with the news story of the woman who found a raccoon in her tree.
Kid Perspective: There's a lot more cursing and violence in the full-length version we watched (not the TV edit). "A lot of things catch on fire. These men make bad choices," our oldest kid said.
How to Watch: Available for purchase on Amazon Prime, YouTube, and other sites.
Shrek the Halls (2007): The original Shrek actors return. The callbacks to Shrek movies are funny without being repetitive. It's an authentic, creative vision of how these characters would 'celebrate' Christmas.
Favorite Scene: Christmas stories from Puss in Boots and Gingy (the Gingerbread Man) break up the ogre fart jokes and "family" tension.
Kid Perspective: Yay, fart jokes! More fart jokes, please!
How to Watch: We have to plead the fifth on how we accessed it. The show is available in segments on YouTube.
Lego Star Wars Holiday Special (2020): Will this celebration of Life Day stay in our holiday rotation for years to come? Probably.
Favorite Scene: The self-aware character jokes are a lot of fun.
Kid Perspective: They liked recognizing scenes from the movies. Plus, anything involving Grogu is a hit.
How to Watch: Available on Disney +
A Charlie Brown Christmas (1965): The seasonal depression, the dancing, the iconic pitiful Christmas tree–this one covers emotions and scenes not replicated in any other holiday special.
Favorite Scene: We quote this movie year round. I just realized that all our favorites are from Lucy. (This quote list covers other gems.)
"I know when I've been insulted! I know when I've been insulted!"
"You've got to take direction! You've got to have discipline! You've got to have respect for your director!" (when the kids don't listen to us)
"I never get what I really want….real estate."
Kid Perspective: They like everything Snoopy does.
How to Watch: In 2020, this aired on PBS and PBS Kids. It's also available for anyone with an Apple TV + subscription.
Frosty the Snowman (1969): The emotions in this one are fairly heavy, but there's also fun, wonder, and togetherness.
Favorite Scene: The ending is lovely with poinsettias, sadness, rebirth, and hope. I also love when Frosty slides down the hill on his belly to escape the magician.
Kid Perspective: Why are the kids all wearing shorts in the snow?
How to Watch: Watch it free on YouTube.
Emmet Otter's Jug-Band Christmas (1977): A good friend reminded me of this classic.
Favorite Scene: I love the snake puppet. My husband loves this line from the talent show, remembering it from two decades ago: "The grass does not grow on the places where we stop and stare."
Kid Perspective: The kids found this one to be a bit slow.
How to Watch: Emmet Otter isn't on Disney+ but, good news: it's available for rent on Amazon.
The Muppet Christmas Carol (1992): "Light the lamp, not the rat!"
Favorite Scene: I'll just leave this here.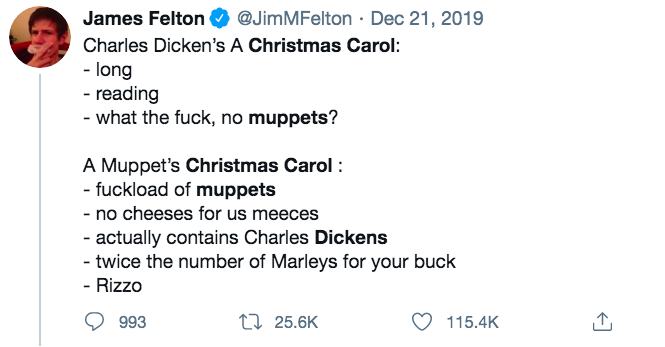 Kid Perspective: The kids had fun with this one overall. We had no answer for their question about why the Kermit and Piggy's girls look like pigs and boys look like frogs. "Why aren't they blended like donkey and dragon's kids?"
How to Watch: Find this on Disney + and available for purchase elsewhere.
A Christmas Story (1983): Because of the 24 hour TBS marathon, this is the one movie I want to watch on Christmas day. For the rest of the holiday specials, it feels like the spell is broken and they have to be viewed before Christmas arrives.
Favorite Scene: It's so hard to pick just one. There's a great mix here: angry dad, kids misbehaving, Ralphy's wild imagination, holiday traditions. The Bumpus's dogs and the leg lamp offer ridiculous punctuation.
Kid Perspective: Our youngest thought this looked "old" and wasn't super keen on watching. As soon as she saw Randy rolling in the snow in that maroon snowsuit, she was sold.
Comments
comments