I have eyes bigger than my stomach. This saying works for buffets but also, increasingly, for research.
Perhaps the revised research saying would be this: I have ideas bigger than my calendar.
The topic of this post is faculty research. As graduate students preparing for the job market, as faculty looking for better jobs, as professionals looking for faculty jobs, and as faculty preparing for tenure and promotion we commonly ask: How much research is enough? How much do I need?
We have our comics.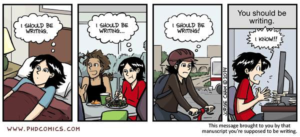 We have our mantras.
Publish or perish
There's writing time and then there's guilt about not writing
We're all just manuscripts in progress
What we don't ask, or don't ask enough: How much is TOO much? When have we gone beyond what is professionally and personally healthy? How do we reconcile ideas and calendars?
This post might start to sound like a bragplain here. That's not my intention, BUT I'm also willing to risk that to get the dialogue going.
I have done some collaborative work in the last 2 years, which is exciting and invigorating. However, the collective effort also comes with stronger pressure to keep plugging along on the projects for the collective. The timeline is accelerated. Put differently, I don't feel like I can temporarily shelve projects–because that would mean letting my co-authors down.
I currently have 2 articles in press, 2 in R&R, 1 under review, 2 in (active) progress, and 2 fully drafted and presented at conferences (but in a publication holding pattern).
I *might* have enough research for full professor, but I can't be sure. In the absence of clear standards, neurotic academics often go above and beyond what is reasonable.
So how do we determine what's reasonable? How have others successfully slowed down? Is that line of what's reasonable easier to determine if/once one has reached full professor?
On this beautiful fall day, when I'm cathartically blogging before frantically writing, I can't help but wonder what I'm missing.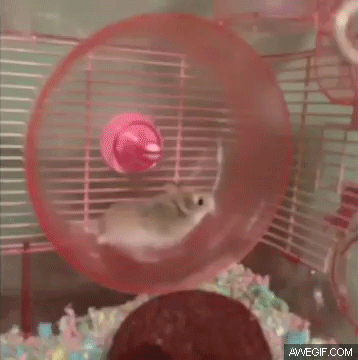 Comments
comments